Manchester City and PUMA announced today their first NFT drop, 93:30, with design work by Musketon.
Manchester City is celebrating its tenth anniversary of the first Premier League title and an iconic moment, '93:20'. As part of the historic celebration, the City is working with Musketon to create a unique visual design of Sergio Aguero's score goal with PUMA boots with clockwork and cogs in the Manchester City. The artwork displays the moment of the historic goal where it captures a moment in time of symbolic victory, 93:20.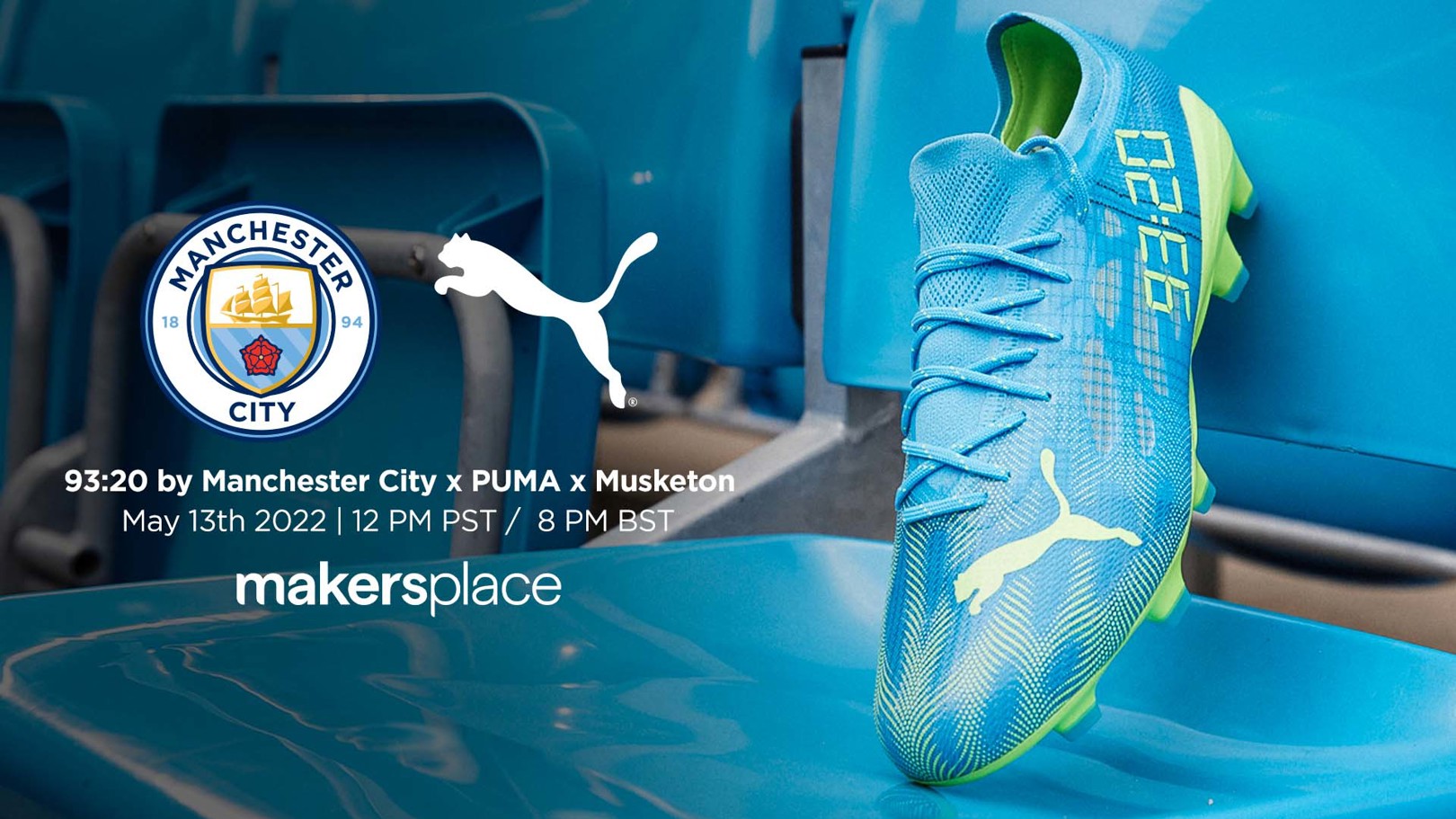 While with PUMA, the artwork focus on the PUMA ULTRA Football Boots, releasing on Friday 14 May as a companion launch with the 93:20 NFT champaign. The shoe design is modeled after the original color styling of PUMA v1.11 worn by famous footballer Sergio Aguero. However, the collection is limited to only 120 pairs. Other graphic flairs would include the "Manchester City are still alive here" and "Aguerooooooo!" with custom 93:20 custom logo on the outside.
"We are incredibly pleased to be launching our unique 93:20 piece in collaboration with PUMA, following the success of our three collections to date. This exciting piece continues to demonstrate our ongoing commitment to the NFT and blockchain space and shows our eagerness to collaborate with renowned talented creators, as well as with our club partners," stated Don Dransfield, Chief Strategy Officer at City Football Group.
This release marks a unique opportunity for fans and collectors to acquire an NFT along with a physical asset at the same time. A few weeks ago, Nike launched their first NFT project together.